Education

The focus of CBTC's Children's Arts & Education Program, entitled "Imagine That!", is firmly on education.
It has been proven through research and studies that youth read, write and communicate better through a combination of arts and education.
Education is a core aspect of The Cincinnati Black Theatre Company's (CBTC) mission. Throughout our history we have offered unique educational programs that celebrate the artist within all of us. The Imagine That! Arts & Education Program serves elementary through high school students with the goal of cultivating the next generation of theater artists, audiences and most importantly, critical thinkers, readers and writers.
The Imagine That! program has served 40,000 children and young adults, primarily African American, and many of whom are disadvantaged, at-risk youth from underserved communities enrolled in schools labeled as an "Academic Emergency" by Ohio standards. Arts programs have been linked to improvement in academics, positive social behavior, and overall greater happiness. CBTC's educational programs are conceived on these best practices and the results have been impressive.
Imagine That! Arts & Education Program is comprised of :
Summer Performing Arts Camp
After School Arts Program
Saturday Performing and Creative Arts Classes
Children's Theatre Company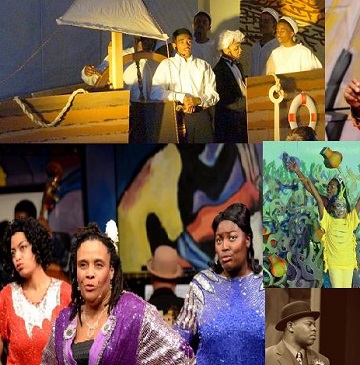 The Imagine That! program exists in order to cultivate and encourage extraordinary theatre experiences that EDUCATE, CHALLENGE, and INSPIRE our young people.
The Right Choice
Participation in the Imagine That! program gives our children the amazing opportunity to work with professional and non- professional, musicians, vocalists, dancers, actors, speakers , scholars and community leaders who are actively engaged in the arts. Most importantly our staff members are committed to sharing their gift with our children. Our program can change a child's life by nurturing the ability and desire to think critically, work collaboratively, build self-confidence, and become assertive, active members of society.
Imagine That! Partners and Sponsors:
Greater Cincinnati Foundation, The P&G Fund, Fine Arts Fund, Toyota/TEMA, JPMorgan Chase, US Bancorp Foundation, PNC Charitable Trusts Committee, Andrew Jergens Foundation, University of Phoenix, Ronald McDonald House Charities, Summerfair, Inc.