Black Theatre Festival
The Midwest Regional Black Theatre Festival is a biennial two-week event produced by CBTC showcasing and presenting the outstanding talent of local, regional and national theatre arts professionals and non-professionals, adults and children.
The Festival Offers:
Exhibits of new and established African American plays and musicals
Theatre arts workshops and seminars
Music, dance, visual art and poetry slams
Festival productions, workshops and other activities are held at multiple venues throughout Greater Cincinnati.
Venues being considered for the Festival include:
Cincinnati Museum Center
School for Creative and Performing Arts
Xavier University
Madisonville Arts Center
Carl H. Lindner YMCACincinnati Christian University
Carnegie Visual and Performing Arts Center
Aronoff Center for the Arts
The Festival also includes a Celebrity Gala Awards Banquet, emceed by a celebrity of national prominence and merit in the theatre world. This black-tie event recognizes and present awards to local honorees who have made significant contributions to the Greater Cincinnati arts community. The Gala also operates as a fundraiser for CBTC, and is attended by our sponsors, patrons and invited guests.
Past Festival productions, performers and workshops include:
Past Guest Productions/Artists:
A Song For You: Lena Horne – Wendi Joy Franklin (NY)
Further Adventures of Gussie Mae in American – Letitia Guillory (NY)
Emergence-SEE – Daniel Beaty (NY)
Flava of the Month – Sarah Scott-Davis (LA)
Mahalia Jackson: I Found the Answer – Sharron Merriweather (KY)
African American Opera (by Avery Hammonds) – Lisa Marie Miree (Miss Black USA)
Hues of Blues . . Cause Your Blues Ain't Like Mine – by Carlos V. Edwards (in memorial)
The Mirror – by Charles E. McClinon (CPI)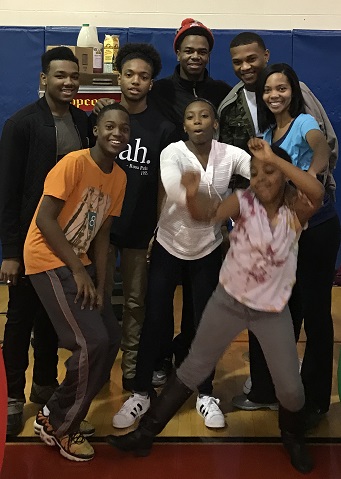 Past CBTC Productions:
Amen Corner
Bangin'
Beast of a Different Burden
Before It Hits Home
Every Voice Counts – written and performed by CBTC Children's Theatre Co.
By the Time I'm 20 – by Willie James Jones for CBTC Children's Theatre Co.
Once On This Island – CBTC Children's Theatre Co.
Readers' Theatre offerings by:
Paula Sherman, Phil Paradis, Deondra Kamau Means, Vanessa Arrington
Past Festival Workshops/Presenters:
Writer's Workshop – Sonia Sanchez (Philadelphia)
Producing – Luther Goins (Actors's Equity/Chicago)
Jazz & Modern Dance – Dayton Contemporary Dance Company
Auditioning/Resumes – C. Dean Tabler (in memorial)
Acting
African Dance
Black Theatre Aesthetics
Directing
Guerilla Theatre
Hip Hop
Liturgical Dance
Make-Up/Costumes
Whatcha Say? Children's Theatre